It's Never Been Easier to Visit Santa's Home
Have you ever wanted to actually see where Santa lives?  Well now you can!  Mrs. Claus, the elves and I put together this photo tour of our home so you can see where we go the rest of the year when we aren't busy delivering toys to boys and girls all over the world!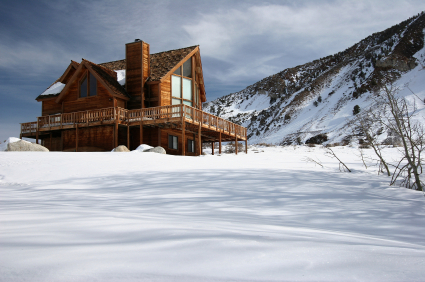 Santa's House
Here it is! My house sits on a wide open space at the foot of the hill (or mountain) behind it. The hill (or mountain) blocks most of the cold winds that the North Pole is known for, making our space a little warmer despite the cold climate!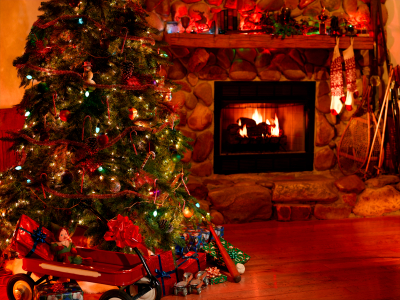 Santa's Living Room
Believe it or not, we don't keep Christmas decorations up year round like some people think! However, the living room is the only room in the house that always has a Christmas tree for inspiration. It keeps just enough spirit in the house during the off season while we observe other holidays during the year!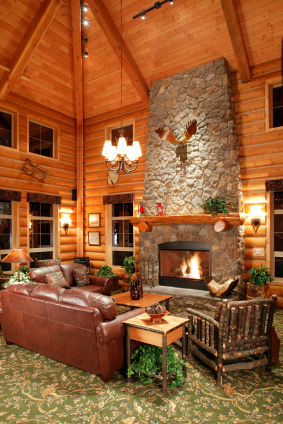 Santa's Great Room
This is one of my favorite rooms! The huge space allows for many things, including relaxing while I go over my naughty and nice list, having local friends over for tea and egg nog, or holding a toy making meeting with my elves.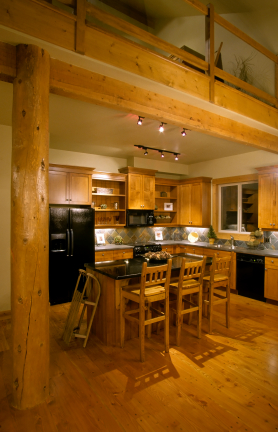 Santa's Kitchen
I realize our kitchen looks pretty modern compared to most of the stories you hear about our home being old-fashioned, but Mrs. Claus thought she could improve her cooking skills and make better holiday meals if I gave in and upgraded the kitchen for her. And you know what? It worked! Yummy!
(Note: I know it doesn't look like much happens in here, but she insisted on cleaning it for the camera. Believe me, this is a rare sight!)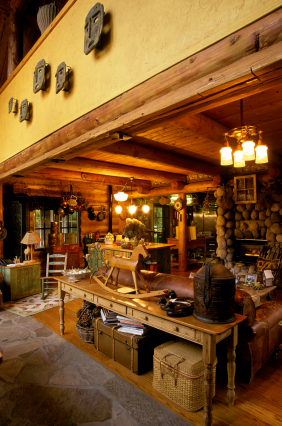 Santa's Work Area
Just off one side of the great room is my personal work space. I use this space as a home office away from the workshop. Here I can work in the quiet and comfort of my home if I'm not able to work in the noisy shop with the elves!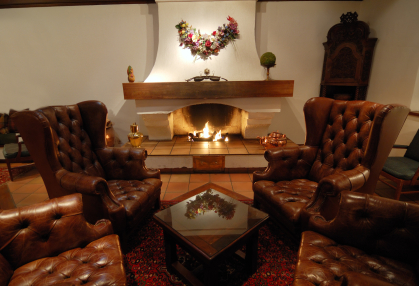 Santa's Den
Another one of my favorite rooms! Most nights this is where Mrs. Claus and I unwind from the stressful days of working and baking. It's a nice change of pace that helps me make the transition to my comfy bed!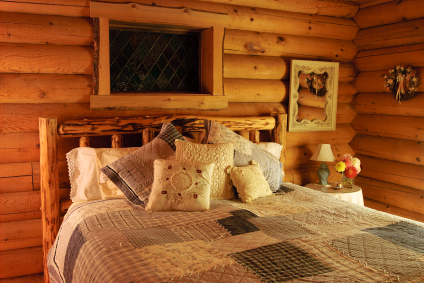 Santa's Bedroom
This is where Mrs. Claus and I lay out heads for our nightly winter naps. It's also where visions of sugar plums dance in my head!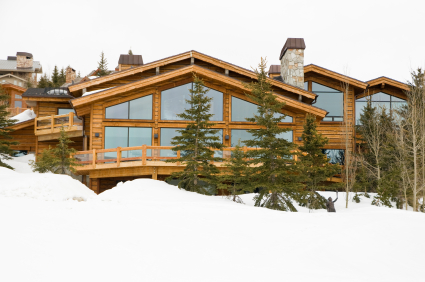 Santa's Workshop
If you travel along the base of the hill (or mountain) a little ways from my house, you'll come to my workshop! This is the heart of our toy making operations where the elves are busy all year round making toys and fulfilling the orders you submit in your Christmas letters to me!